The idea of blogging for a living sounds unreal. How could this possibly be a career?
Running a blog seriously a dream job – – you can work virtually anywhere, be creative, make your own hours, and talk about anything you want because your blog is completely yours!
Proof: I am writing this blog post on a patio in Phoenix Arizona at the Biltmore Hotel. Yep, I am literally watching the sunset (with Caleb by my side, whom is most likely playing Words With Friends) and sipping on ginger beer near a fire pit. The view is beautiful, I am so happy this is the life I have created for myself!
A N Y W A Y S back to the blog post . . .
You can choose your own hours, work from the comfort of your own home and work flexibly around other commitments.
I have my +6-figure photography business that is thriving and the HF blog started as a passion project, but 17 months later it literally blew up! Now I have two successful businesses that I love running. The House Fur blog has allowed me to photograph less weddings, so that I can have my weekends back, without taking a cut in my yearly salary.
If you enjoy writing and inspiring others, then starting a blog could be the perfect job for you! But! how do you turn blogging into your full-time job?
I am sharing some of my tips today!
Blogging is not an instant quick win, but it can certainly be lucrative if you put in the work, so today I want to share a few tips around making it as a blogger.
What should I concentrate on first?
The first thing to concentrate on is also the main thing to concentrate on, your content.
Your content has to appeal to your readers and you need to write and share regularly. Consistency with pumping out content is so important with creating & growing your readership.
When you share quality content (with your readers in-mind), you will build up a strong blog. You'll attract regular and new followers and you might even will gain backlinks or be published on other sites who will love sharing your content.
Creating quality content must always remain your primary focus – your blog's appearance, speed, social media followings, page views and so can be improved with time.
I built my own blog site for HF to live and let it run for over a year before I hired a professional to give House Fur a total facelift!
How can I make money?
If you have yet to start making money with your blog, then you need to explore how you can do this first.
You need to have an understanding of the key ways that bloggers make an income and you can then start to develop your income streams across all of these key areas and diversify further.
Bloggers earn money by displaying ads, writing and sharing sponsored posts, recommending products through an affiliate program and selling their own products-books, or courses. In all of these cases, the more readers, page views and clicks you have, the more income you will be able to make. Again, that is why creating quality content is so important!
I love talking about my dogs, where/what I eat, my houseplants, my travels, and the things I buy (sneakers & comfy clothes & home decor.)
I also love writing about being a creative female entrepreneur – – aka how to not be a starving artist. My readers continue to come back to the House Fur blog to either be inspired, educated, and/or entertained (possibly all three!!)
As a blogger, you'll want to work hard to continuously be improving your social media presence.
If you successfully build up your social media following, some brands will pay you to feature products on social media, rather than the blog, which offers another potential income stream.
In order to consistently make money, treat your blog as you would any other business. Remain professional, put the hours in, and deliver quality product for your readers and clients.
What else will I need to invest in?
The great thing about blogging is that you can start doing it with very few startup costs. However if you are going "all in," you'll find that there are things that you'll want to invest in.
I suggest investing in a quality camera, social media scheduling tools, blog themes, business cards, and creative courses.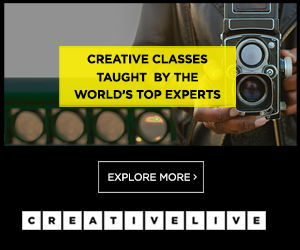 As your blog grows, you'll want to utilize the services of a virtual assistant to run administrative tasks for you, update old blog posts, schedule to social media for you and so on. I have an assistant to help me manage my Tailwind Account for Pinterest in order to continuously refer traffic to my blog.
If you want to increase your blog security, you could visit Net Com Solutions or WpEngine (get 3 months free) for more information around that.
When your blog takes off you could benefit from using a bookkeeper or accountant to ensure that your paperwork and taxes are all up to date and correct. I love my accountant; Nelson Tax in Bay View, Wisconsin.
The list could go on and on … you might want to hire a project manager, a copywriter, or get professional photos taken.
Deciding on where to hire help hugely depends on where your own strengths, zone of genius, and experience lies. Simply ask yourself what you most enjoy doing and if you don't love it (and if you can afford it) hire someone to help you!!
Lucky for me, I love SEO and obviously am able to handle my own photography, (here is a list of all of my photography gear I use ) but I have spent thousands on e-books, membership sites, physical and audio books, and online courses in order to make this blog so successful.
As I mentioned earlier, when I first started the HF blog I designed the website by myself, but when I needed a faster and more user friendly blog site I knew it was time to hire help.
Are you starting or have you just started a blog?
Feel free to leave any questions or comments below! I love cheering you on because your wins = a win for me!!!